"This is our 7th trip to Maui, this one may be the best. First stay at #501. The kitchen is so well equipped we even baked a fresh pineapple upside down cake last night and had Belgian waffles for breakfast this morning."
-Lewisville, TX
"Thank you again (4th time to #501) for keeping the condo so well equipped and supplying extra comforts such as VCR and CD player."
-West Vancouver, BC, Canada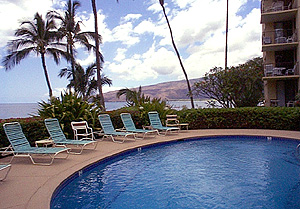 "Best condo we've stayed in here on Maui. Looking forward to staying in this unit again. Met a lot of nice people and will be taking home some new friendships. Weather was great - saw whales each afternoon just about sunset! Awesome!"
-Edmonds, WA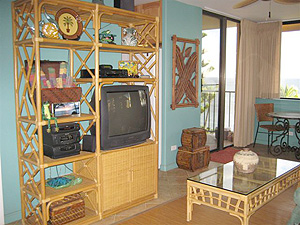 "All the comforts of home with the added amenities of sun, surf and those great ocean breezes."
-St. Paul, MN
"Our first time to Maui and WOW did we pick the right spot! Newlyweds we are! Thanks for keeping a beautiful haven. All the little things made this sooo nice, the towels the modern appliances, answering machine, spectacular views and location, location, location!"
-LaJolla, CA